Tailored Solutions
01
Growing Brand
Growing brands often face challenges such as rapidly evolving market trends and the task of scaling production without compromising quality. At Zeralabs, we're poised to tackle these challenges head-on, leveraging our agility to adapt and meet changing skincare demands effectively. At Zeralabs, we deliver custom formulations tailored to our partners' needs. With a dedicated R&D department and a commitment to innovation, we ensure the highest product quality while scaling to meet demand. Stay ahead of industry trends with our research-driven approach, and trust us to provide effective skincare solutions that surpass expectations.
02
Start-Ups
Start-ups often grapple with a range of challenges, from resource constraints to gaining market traction in a competitive landscape. The need for efficient coordination among multiple vendors and service providers for product development, manufacturing, and packaging often adds another layer of complexity, potentially causing delays and inconsistencies. Zeralabs addresses these pain points by offering a comprehensive one-stop service. From product development to manufacturing and packaging, we handle every step of the process in-house, ensuring a seamless and efficient journey from idea to market. This integrated approach allows start-ups to focus on their core business functions and growth, while we expertly manage their skincare product needs.
03
Salons & Hotels
Salons and hotels often have dynamic requirements for skincare products, due to seasonal demand fluctuations and customer preferences. These establishments need to ensure they always have the right quantity and mix of products available. Moreover, they often face challenges in sourcing high-quality, customized skincare products that align with their brand and meet their specific needs. At Zeralabs, we recognize these challenges and respond with a highly flexible supply chain. Our manufacturing processes are designed to quickly adjust to varying product volumes and custom requirements, ensuring salons and hotels always have access to the skincare products they need. This flexibility allows us to provide consistently high-quality, tailored products that enhance the unique brand experiences offered by our salon and hotel partners.
Elevate Your Skincare Experience with Our Products
Discover the Favorites in Skincare
Numbers We Are Proud Of
Zeralabs is a premier skincare manufacturer offering custom formulations and delivering tailored skincare solutions for diverse clients.
Zeralabs Unveils Impressive Strengths as a Leading Innovator
Production Capability
Zeralabs' production capability lies in our state-of-the-art manufacturing facilities and the flexibility to handle varying volumes of orders. With a dedicated team proficient in the latest manufacturing best practices, we ensure high-quality skincare product output consistently. Our commitment to sustainable practices aligns with our efficient production, contributing to both the quality of our products and our environmentally conscious brand reputation.
R&D Innovation
Zeralabs' R&D innovation centers around our cutting-edge research facilities and experienced team of scientists. We stay ahead of industry trends by pioneering novel skincare formulations, leveraging the latest scientific advances and insights. This commitment to R&D propels our capability to deliver customized solutions, meeting the diverse needs of our clients.
Brand Incubator
At Zeralabs, our role as a brand incubator involves nurturing emerging skincare brands from conception to market readiness. We provide a comprehensive one-stop service that includes product development, regulatory guidance, and strategic market positioning. Our seasoned team leverages extensive industry knowledge and advanced manufacturing capabilities to transform skincare ideas into successful, market-ready products.
Flexible Supply Chain
Zeralabs' strength lies in our highly flexible supply chain, adept at adapting to fluctuating demand patterns and unique client needs. We ensure swift and efficient transition from production to delivery, reducing lead times without compromising on quality. This agility allows us to fulfill a diverse range of orders, from bulk quantities for hotels and salons to tailored runs for start-ups.
One-Stop Service
As a one-stop service provider, Zeralabs offers end-to-end solutions for skincare brands, ranging from product conceptualization to manufacturing and packaging. We guide our clients through each step of the process, simplifying the journey from idea to market-ready product. Our comprehensive service model eliminates the need for multiple vendors, streamlining operations, and ensuring consistency in quality.
Empowering Customers to Achieve Their Goals
Sarah
Owner
"I always struggled to find a skincare line that was organic, cruelty-free, and effective. Partnering with ZeraLabs has been transformative for my salon. Not only did they develop a skincare line that reflects my philosophy, but they also helped elevate my brand's reputation. The increase in product sales speaks volumes about their commitment to quality. The team's dedication to ensuring timely delivery and providing excellent customer service is truly commendable. They are more than just suppliers – they are true partners in growth."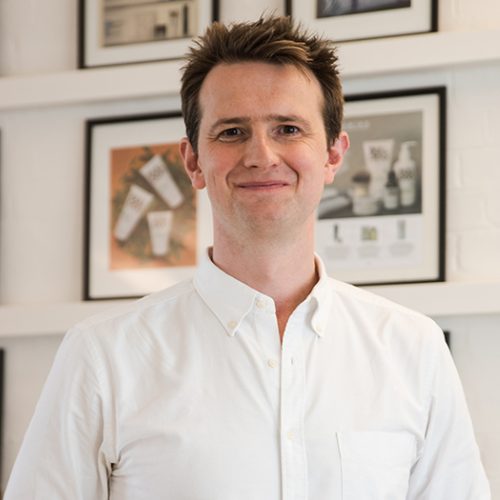 James
Entrepreneur
"Zeralabs has been instrumental in bringing our vision for a men's skincare brand to life. Their formulation expertise, regulatory compliance support, and streamlined production logistics have been invaluable. We have achieved remarkable growth, thanks to their guidance and collaboration. Zeralabs truly understands our needs and has been a trusted partner throughout our journey." – James, Founder of Men's Skincare Brand.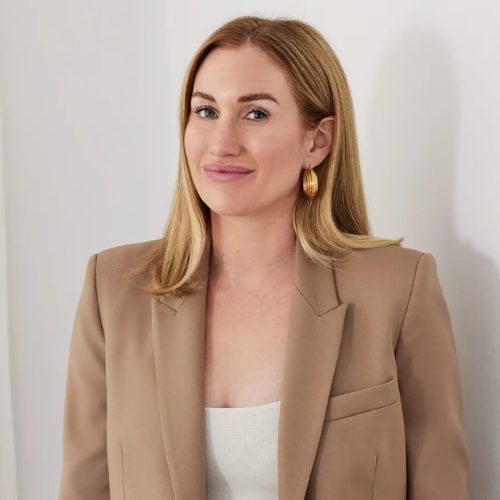 Emily
CEO
"Partnering with ZeraLabs has been transformative for our brand. Their dedication to quality and their state-of-the-art R&D facilities have been instrumental in our growth. The production process is now streamlined, we have new products that our customers love, and our entry into retail has been a huge success. It's been an incredible journey of growth, and we look forward to our continued partnership." – Emily, CEO of Emily's Beauty Brand
Frequently Asked Questions
The MOQ is determined by factors like production capacity and the type of packaging. We offer the flexibility of low MOQs, beginning from 1000 pieces. We encourage you to get in touch with us for more details.
Absolutely! Leveraging our well-established formulas, we can customize the ingredients, efficacy, texture, color, and fragrance to align with your particular preferences.
We are equipped to furnish all necessary documentation for customs clearance and product registration, including MSDS, product formulations, COA, and product stability assessment reports, among others. We can also provide free trade certificates, halal certification, FDA certification, and more. Please don't hesitate to reach out to us for further details.
Typically, the production time for skincare packaging ranges from 25 to 35 days, contingent upon the materials used and the specific bottle molds. Once the packaging is prepared, the mass production process generally takes 7 to 15 days. These timeframes can be adjusted based on the actual order conditions. Feel free to connect with us for more specific details.
The shipping duration varies based on the transportation method, which can be sea, rail, or air. Usually, sea shipping takes about 40-45 days.
Absolutely, we're more than happy to offer free samples. However, please note that the freight cost will be your responsibility.
We are a factory with over 15 years of experience, operating three GMPC-qualified production sites. Our expertise lies in manufacturing a wide range of skincare products, which we also supply to trading companies.
Connect with Us for Personalized Solutions
At Zeralabs, customer privacy and data security are paramount. We take stringent measures to protect your information, ensuring its confidentiality and security. Our commitment extends to addressing your inquiries and concerns promptly, reflecting our dedication to exceptional customer service.
Back to top